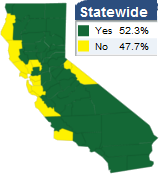 CA Prop 8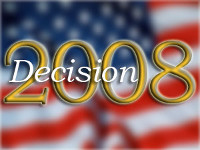 Democracy
Protect Initiatives
"All political power is inherent in the people."
- California Constitution
Pitch In
There are many ways to help out.
Publicize the lawsuit and seek to get people involved in the discussion, regardless of whether or not they are for or against the challenged marriage laws. Discuss it online in forums or social networks. Write opinion pieces in print or online media.
Get some other groups to file 'friends of the court' briefs (amicus curiae) with their views on the substance of the lawsuit.
Read the content of the lawsuit and make suggestions, corrections, or advice.
The two primary plaintiffs are willing to split the CA Supreme Court's filing fee of $710. As this is a lawsuit that hopes to protect the public's political power, you are more than welcome to chip in for a portion of the filing fee, or any other court fees or travel expenses. We will hopefully make a related donation page at some fundraising Web site soon.
Try to locate a lawyer who is willing to represent one or more plaintiffs for the public good (Pro Bono). In the absence of that, we will continue to represent ourselves.
If you also strongly object to our political powers being undermined in the ways alleged in the lawsuit, then do consider joining in the lawsuit as a plaintiff. For the most part, you may only need to write a personal statement. There is some chance that you may have to attend one or more hearings in person, probably in San Francisco where the California Supreme Court is located, but could be in Los Angeles, Sacramento, or elsewhere in the state.

Web site management - For Goodness